Benefits Advice Service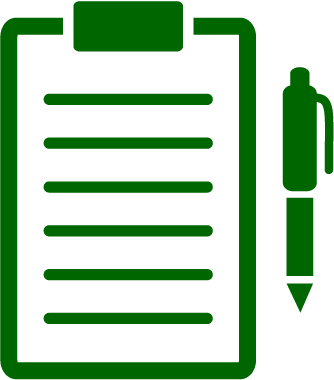 Reaching Families Benefit Advice Service provides support to parents of children and young people with SEND in West Sussex applying for Carers Allowance, Disability Living Allowance (DLA) and Personal Independent Payments (PIP). The service includes the following elements:
1-2-1 advice sessions for applications for Carers Allowance, DLA and PIP. This will be provided via phone, zoom or in-person
Support with editing draft applications for Carers Allowance, DLA and PIP
Information resources on benefits and other sources of financial support
Training workshops on DLA and PIP
Awareness raising of benefits and other sources of financial support
For more information on any of the following services please contact
benefits@reachingfamilies.org.uk
.
1-2-1 Benefits Advice
Parent carers in the process of drafting applications for Carers Allowance, DLA and PIP can book an advice session with our Benefits Advisor to discuss their application and individual concerns. This session can be provided by telephone or Zoom.
Further in-depth advice sessions can be arranged after this initial meeting, if needed. To book a 40 minute benefit advice session please use the following link: https://calendly.com/d/dmx-tvn-558.
Claim Check and Editing Service
Parent carers who have completed a draft application for DLA or PIP can get it checked by our Benefits Advice Team. They will check your form against DWP criteria and provide feedback on recommended edits and suggested ways of strengthening the application.
To schedule your form in for this service, please use the following link: https://calendly.com/d/dmx-tvn-558.
Please be aware that both of these sessions fill up quickly, so it is recommended you book them in advance.
Information & Resources
We have published a number of fact sheets on DLA and PIP that are available here. Our parent-carer guide, Making Sense of It All, also contains a chapter on benefits and money matters. You can order your free copy or download an eBook version from our Parent Guide page.
Training
We run workshops on how to apply for DLA and PIP every school term. Please visit our training page for further information on upcoming workshops. We would also recommend joining our mailing list to ensure you are up-to-date with our training schedule and other projects and services.
Benefits Calculator
To check what benefits and other financial support you may be entitled to please use our benefits calculator provided by Turn2Us.
Awareness Raising
As part of our work on benefits we will be using information, resources and awareness raising to ensure parents know what benefits their child is entitled to. Please see our first contribution to awareness raising, a short myth busting animation on DLA. It is designed to reach parents and families who haven't applied for DLA for their child because they think they are ineligible. Have some of the myths covered in our animation stopped you from applying? Watch the video on our animations page to see!
Other Support Available
Reaching Families works in partnership with Carers Support West Sussex and Citizens Advice West Sussex to give benefits advice and support to parent-carers. Carers Support provide 1-2-1 advice on all benefits available to carers whilst Citizens Advice are offering webinars on DLA and PIP. You can read more about their respective services using the following links:
Carer Benefits Advice Service | Carers Support West Sussex
SEND Information and Support - Citizens Advice in West Sussex