NEWS
2021/22 Impact Report: Caring, Covid and the Cost of Living Crisis
We are delighted to present our 2021/22 Impact Report which details how demand for our service has risen dramatically over the course of the covid pandemic and how we have helped parent-carers with their knowledge, skills, wellbeing and peer support. The report also explores what we have learned from parents about the impact of covid and the cost of living crisis and how we intend responding in the year ahead. We hope readers find it an accessible and informative account of our work.
New Benefits Advice Service - Open for Business
We are delighted to announce that following a short pilot to test capacity, our new Benefits Advice Service is now fully operational and parents can book a 1-2-1 advice session or editing session with our advisor, Rebecca Goldby. Rebecca is already busy so we would advise parents book sessions well in advance of working on their applications for DLA, Carers Allowance or PIP. Please visit the Benefits Advice Service page and follow the relevant links to Rebecca's online diary to book your session.
DLA Myth Buster Animation
On the subject of benefits, we are thrilled to present our latest animation, a short myth busting video on DLA. The animation is designed to reach parents and families who haven't applied for DLA for their child because they think they ineligible. Have some of the myths covered in our animation stopped you from applying? Watch the video on our animations page to find out.
Welcome on Board
Congratulations to our new Face-2-Face befrienders who have completed their 8 week training course and are already being matched with parents of children undergoing diagnosis. Our new recruits have a wealth of experience supporting children with ADHD, Autism, Cerebral Palsy, Down Syndrome, Epilepsy, Rare conditions and more. If you would like to find out how one of our team of befrienders can support you, please visit our Face-2-Face page for further details.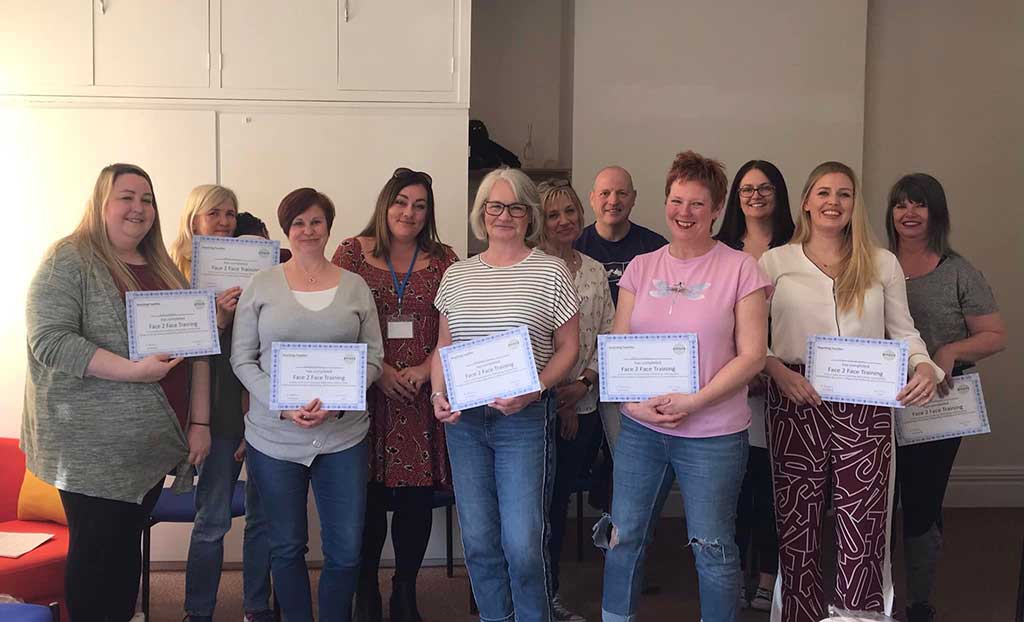 New Outreach & Training Manager
We are delighted to announce Hannah Delmar-Addy has been promoted to the new post of Outreach & Training Manager at Reaching Families.
Hannah will be leading an excellent team through a period of significant growth. We trust the management of our outreach & training provision is in very capable hands. Congratulations Hannah and the best of luck in your new role!
Making Sense of It All - New Edition
We are delighted to present a NEW and EXTENDED edition of our highly popular parent-carer guide, Making Sense of It All.
Available in both paperback and e-book format, the guide now covers issues from birth through to adulthood, making it relevant to every stage of your child or young person's journey. More comprehensive than ever our guide now covers the following key subjects:
Early years
Diagnosis
Looking after you
Benefits & money matters
Getting support at school
Adolescence
Employment & training
Transition to adult life
Independent living
To order your copy of the new edition or download an eBook version please visit the
Guide page
.